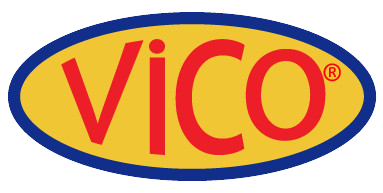 Technical degradation of Vietnam's metallurgy and casting
Posted by Vico Casting Export Company Limited at 30/12/2019
Only about 200 of the approximately 500 enterprises engaged in casting and metallurgy have sufficient capacity to meet foreign production requirements. This demonstrates that Vietnam's supporting industry is still fragile and requires a slew of policies to help it stand firm.
Mr. Pham Chi Cuong, Chairman of the Vietnam Association of Metallurgical Foundry and Metallurgy, stated this on October 7th at the International Conference of Metallurgical Foundry hosted by the Institute of Materials Science and Technology and Carbon Company.
Only nearly 40% of companies meet the requirements
According to experts, Vietnam's casting and metallurgy industry lags behind other countries in the region and the world in terms of technique, technology, and production scale. Currently, industry enterprises primarily invest in production to meet the needs of a small market. As a result, the supporting industry stagnates, causing Vietnam's trade deficit to grow.
According to Mr. Pham Chi Cuong, Chairman of the Vietnam Association of Casting and Metallurgy, only about 200 of the 500 enterprises involved in foundry and metallurgy have the capacity to meet the demands of foreign manufacturers.
"As a result, many foreign investors in Vietnam focus solely on importing equipment, engines, and components for the assembly of components, machines, cars, and motorcycles... As a result, our country's trade deficit expands, posing a barrier to our country's industrialization and modernization goals "Mr. Cuong stated.
Mr. Luu Trung Manh, CEO of Carbon, assessed the limitations and challenges of Vietnam's foundry and metallurgy industry, saying that with such degradation, in the context of strong integration and globalization, the foundry, metallurgy industry in particular, and the supporting industry in general, are facing many opportunities for development, but the challenge is still greater.
The policies have not yet "affected" companies
Some experts stated at the seminar that, while our country has issued many mechanisms and policies to develop the supporting industry as well as the foundry-metallurgical industry over the years, the policies have not yet "affected" business.
"Many indicators of the supporting industry have not met the target, for example, in the auto industry, the localization rate was targeted at 60% from 2010 to 2020, but it now only reaches 7-8%. Similar to the mechanical industry, the localization rate by 2020 is 75%, but domestic mechanical engineering technology in general is still simple manufacturing technology "Mr. Cuong stated.
As a result, in order to develop the casting and metallurgy industries, Vietnam must devise a long-term, sustainable overall strategy. "We should concentrate on areas where Vietnam still has room to grow," Mr. Cuong emphasized.
Furthermore, Mr. Manh believes that the government and ministries should have preferential mechanisms and policies to encourage investment, stronger incentives in terms of capital and premises, and policies on training high-quality human resources to help the Foundry-metallurgy industry develop. /.
Source: http://thoibaotaichinhvietnam.vn/