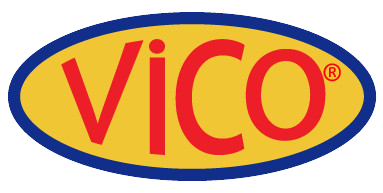 High Demand For Foundry Industry Products
Posted by Vico Casting Export Company Limited at 30/12/2019
Currently, there is a high demand for foundry industry products. However, in order to expand these markets, the quality of casting products must improve, and enterprises must increase their capacity. According to Mr. Pham Anh Tuan, Deputy Director of Heavy Industry Department - Ministry of Industry and Trade, in order for casting products to compete with similar products in the region, it is necessary to gradually solve the industry's constraints right now.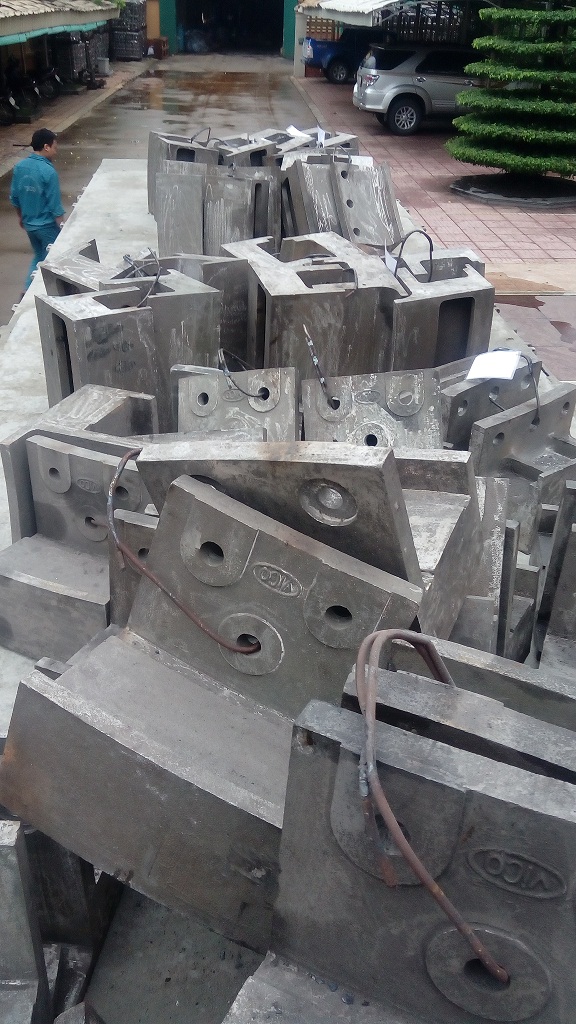 Vietnam's casting technology field has recently made significant progress as a result of the government's pro-industry policies. Molded products have been exported to countries in Southeast Asia and elsewhere. Products are primarily exported in two forms: single casting products (1,424 million USD in 2010); products in equipment and machinery for export such as diesel engines (35-40 million USD in 2010), and a variety of other tools such as pumps of various types, harvesters... We can also export cast iron parts, wear-resistant and heat-resistant steel for the cement industry, metallurgical chain belts, and so on.
According to experts, domestic casting products have only partially satisfied the domestic market's essential needs, primarily gray cast iron, cast steel for the mechanical manufacturing industry, corrosion-proof, abrasion-proof cast iron alloy for the mining and construction industries, with the majority of them having to be imported as synchronous assembly parts. As a result, Vietnam has historically had a trade deficit in many mechanical products, and the domestic molded market has been manipulated by foreign countries, resulting in a gradual decrease in the market share of domestic enterprises.
According to Mr. Pham Anh Tuan, ingot creation, a critical stage in the mechanical industry, is still primarily accomplished through the use of sand casting technology, which has low casting quality, a high scrap rate (up to 30%), and a high amount of residual processing. The country has no experience casting high-precision products, and no high-quality and durable steel grades have been cast. The technology for producing ingots by plastic deformation of hot metal (rolling, forging, stamping) is insufficient and has not met market demands. Heat treatment surface quality treatment is incomplete, affecting finished product quality. Metalworking by cutting continues to use obsolete and inaccurate machines and tools, outdated technology, and a low level of automation.
Mr. Tuan also mentions that the industry still lacks modern technology factories to serve as centers of specialization and cooperation, which is a critical requirement for mechanical production and supporting industries.
Meanwhile, casting products, according to experts, have a large market. From 2010 to 2020, the demand for casting products for domestic industries focuses on the mechanical engineering industry, which will require approximately 689,000 tons of castings by 2020 for mechanical engineering of agriculture, forestry, fishery, food processing, machine tools, construction machines...; and the transportation industry, which will require 817,000 tons of castings by 2020 for the production and assembly of cars, motorcycles, trains... Other industries that require detailed casting products include electricity, metallurgy, mining, cement, ships, and water supply... Domestic demand for casting products is expected to be around 1,927,000 tons in 2020 and 2,500,000 tons in 2025. Cast iron parts and special features high complexity precision aluminum casting alloy serving the transportation industry and the mechanical industry are very promising in the next 5-10 years.
Casting products have a sizable export market. Mr. Nguyen Huu Tho, General Director of Saigon Industry Corporation, stated that if casting products are of high quality, hundreds of thousands of tons of casting products can be imported each year into the Japanese and Korean markets alone. Casting metal products are also popular in the North American and American markets. Despite being the world's largest producer of cast metal products, the US industry still relies heavily on imports to meet demand; the US imports about 20% of its cast iron demand each year. The export market, on the other hand, has high technical requirements for casting products, and billets for the mechanical engineering industry have high requirements for quality, surfaces, and high accuracy in geometric dimensions, defectless, ensuring many chemical components, physical and mechanical properties...
Mr. Pham Ba Kiem, Institute of Mining and Metallurgy Science, Technology, suggests that in order to develop the foundry industry, it is important to build a system of casting enterprises to serve the entire industry, or for a specific industry toward a high specialization to concentrate equipment, technology, human, and financial resources; while also making small enterprises as support for large enterprises. Focus on investing in equipment and technology at the same time to ensure product quality, low costs, and environmental protection. Furthermore, it is recommended to establish a network of research institutes to collect economic and technical data, conduct research, and apply advanced technologies in order to manufacture high-quality and cost-effective casting products. Only then will Vietnamese casting products be able to compete with comparable regional products by 2015.
According to statistics, in 2010, there were about 390 enterprises, casting establishments, and products related to the foundry industry in 43 provinces and cities with an output of more than 92,000 tons of cast iron, nearly 6,000 tons of copper, more than 1.2 million tons of cast steel… Casting enterprises and establishments are concentrated in Hanoi, Ho Chi Minh City, Thai Nguyen, Hai Phong, Quang Ninh, Hai Duong, Dong Nai, and Binh Duong.
Recently, in Ho Chi Minh City, an investment project in the Southern key mechanical products factory of Saigon Industry Corporation has just been approved by Ho Chi Minh City for construction on an area of 30 hectares in Binh Chanh district with an investment capital of 2,800 billion VND. The factory will produce and create metal ingots by high-quality casting, forging, and stamping methods, equivalent to developed countries such as Korea, Taiwan, etc., supplying domestic and export mechanical processing units. , contributing to reducing the import of metal ingots from abroad, ensuring autonomy in production and business for domestic mechanical enterprises. The factory is completing procedures to enjoy preferential policies for key mechanical products and key mechanical product manufacturing investment projects.
Source: VEN