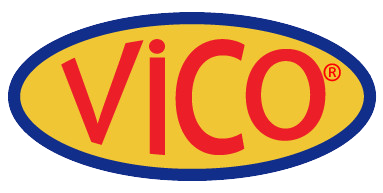 Why is foundry difficult to develop?
Posted by Vico Casting Export Company Limited at 30/12/2019
At the moment, Vietnam has about 500 foundry companies. But, enterprises with modern technology and equipment can only be counted on the fingers. However, these companies operate in a very difficult situation. To understand the above reasons,we have an interview with Mr. Pham Chi Cuong - Chairman of the Vietnam Association of Metallurgical Casting Science and Technology.
Mr. Pham Chi Cuong - Chairman of Vietnam Association of Metallurgical Casting Science and Technology.
VEN - Recently, the Government has introduced policie to "untie" the casting industry, in order to promote the localization of the country's heavy industry. As someone who has been with the casting industry for a long time, can you briefly summarize the development of the casting industry?
In previous years, the casting market was completely "constricted", only in a few factories, such as: Thai Nguyen Iron and Steel has a foundry workshop for casting parts, processing and repairing equipment. at the company. Or Hanoi Mechanical Factory has a workshop for casting parts to make machine platforms, or details to make machine tools…
Now the casting industry has grown in both quantity and quality due to the fact that a number of factories have been invested with modern scale and technology. For example: Dong Anh Mechanical Company, Mai Dong Casting, Tan Long Casting, Viet Nhat ... produce a series of casting products, such as: engine casting, steel pipe ... or cement balls are also cast in cast iron to serving the cement industry, these products previously had to be completely imported by Vietnam, with very large volumes, but high prices.
Thanks to the investment, up to now, there have been a number of domestic companies that have molded their own standard products, serving the heavy industry throughout the country. Especially, for mechanical manufacturing, such as: shipbuilding, automobile ..., those two products account for about 70% of which must be used for casting products, because all metal ingots are made from casting. Thanks to that, in recent years Vietnam has developed both shipbuilding technology. However, enterprises with investment in equipment and modern technology can only count on their fingers, with about 10 enterprises. However, the consumption volume is still too modest, but this has shown a clear step forward, from the closed casting place in the factories that have the need for casting, to now there are factories specializing in casting. helping the domestic heavy industry to develop.
As mentioned above, out of 500 enterprises and casting establishments, only nearly 10 have modern equipment and technology. So, what about the remaining enterprises, sir?
In my opinion, the casting industry is similar to the steel industry, although the number of enterprises is large, the number of enterprises with modern technology is too small, so the remaining enterprises that have not been properly invested still have outdated technologies. and those outdated technologies only serve normal needs. Along with that, casting villages still exist, these craft villages have other directions such as mainly going into casting fine art goods, or casting statues for Catholic works...
As you mentioned above, the heavy industry depends heavily on casting, especially shipbuilding and automobiles - about 70%. So in the future, the foundry industry will have a chance to develop when it is expected that the localization of the auto industry will reach about 60%, what do you have to say about it?
In fact, so far, the domestic automobile industry has not been developed, because in Vietnam, we mainly assemble. Even the car shells have to be imported, let alone the more complicated details, the more they can't do it, it is difficult to succeed in localization.
Also, Vietnam also wants to localize up to about 60%, which is even more unrealistic, because we have gone through a long period but only localized about 7%. Because of the failure to localize the mechanical industry, the molded products also stagnate. So only when the automobile industry, shipbuilding ..., can be localized, the casting industry will also develop.
So, in order to bring the casting industry, or the heavy industry in general, to a great development, what solutions do you think need to be?
In my opinion, the only way is professionalizing and modernizing by changing modern equipment to produce high-quality casting products, and cooking alloys from modern medium-frequency furnaces. From there will get the alloy steel grade that the supporting industry requires.
Although the mechanical industry has been approved by the Government for a support mechanism, but so far that policy has not been realized. Because, at this stage, the country's economy is in recession, but automobiles, shipbuilding, machine building ... have not been produced significantly, so the output of casting is still too modest, which is understandable.
If the State and the Ministry of Industry and Trade pay more attention to support the casting industry, there will be more opportunities for development. Because this industry is associated with mechanical manufacturing and equipment for heavy industries, such as shipbuilding, cement, automobile... all of those industries require auxiliary casting.
Therefore, in order to meet both requirements and techniques, product quality and relatively stable output, the State must have a clear policy for the development of national supporting industries. Because, if development is required, investment capital, supporting mechanisms for enterprises to invest in equipment, including technology, manufacturing equipment and quality inspection, even including new techniques with control software to mold molds according to the design, the new product will be 100% accurate, then enterprises only need to clean, because it is not processed as before.
Therefore, enterprises are now in dire need of support from the state so that they can soon access new technologies. If this can be done, it will ensure the accuracy of the product and will increase the productivity, quality and quantity of heavy industry.
Thank you!
Source: baocongthuong.com.vn